WORKSHOP ON EPIGENETICS 2018
Because you love matrix in health and disease, we think you don't want to miss this!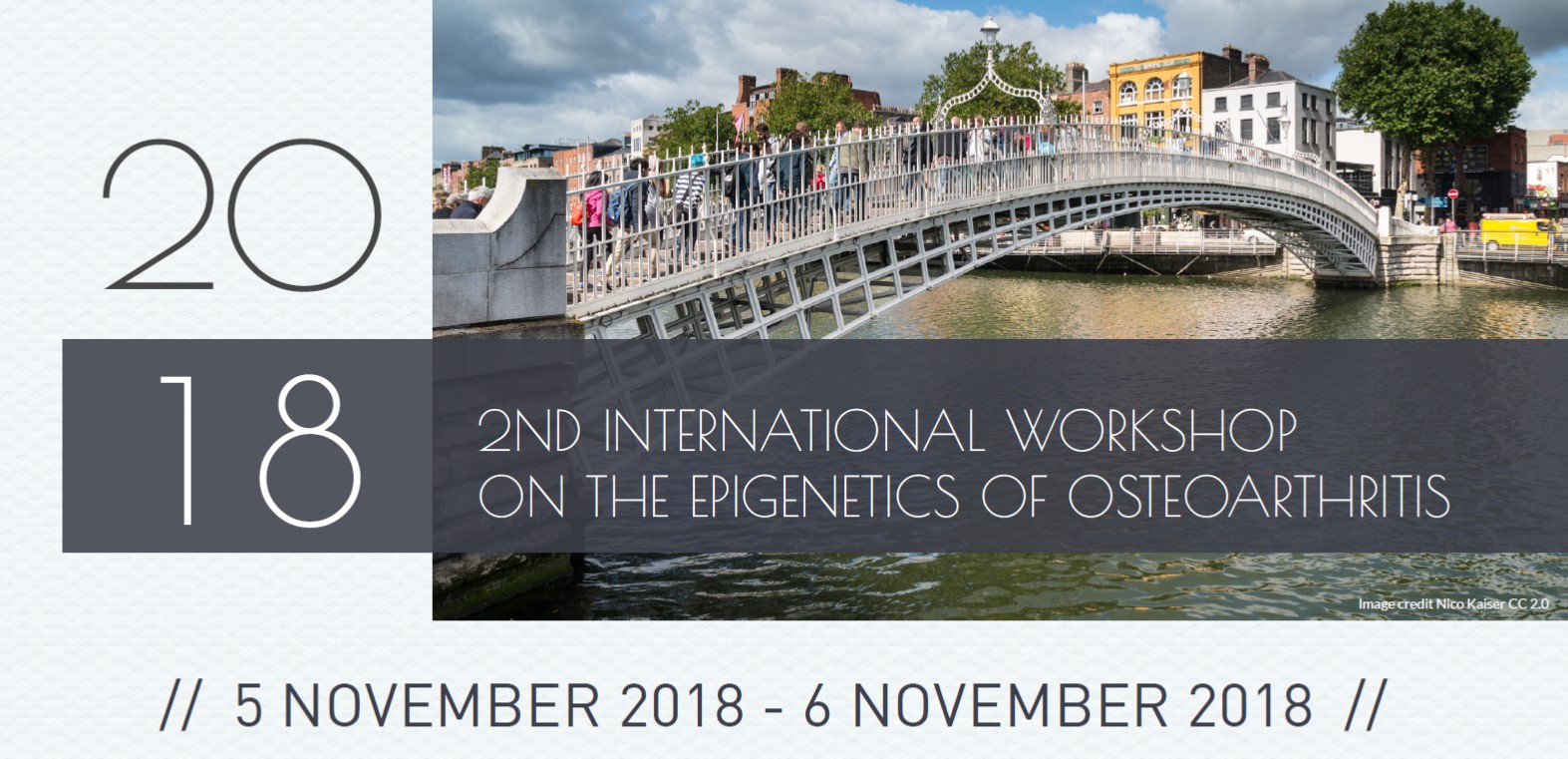 The second workshop on Osteoarthritis and Epigenetics 2018 will take place in Dublin, Ireland 5 - 6 November.

Early bird registration until September 30th. More information can be found here.