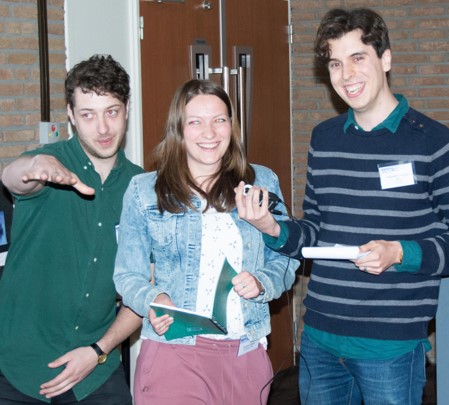 ESR is looking for you!

The NVMB is a society that aims to provide a platform for young scientists working in the field of matrix biology, to build a network and present their work. Members of the Early Stage Research (ESR) committee support the NVMB society in reaching out to junior researchers and organizing interactive sessions during the Annual Meeting: to stimulate cooperation and increase network opportunities.
The current members of the ESR committee are PhD students from different universities within the Netherlands (Maastricht, Groningen, Utrecht, Nijmegen, Leiden) who closely collaborate with the board of the NVMB to organize sessions during the Annual Meeting and recruit keynote speakers. As a member of the ESR committee you develop communication, organization and presentation skills as well as an extensive network within the matrix biology field in the Netherlands.
If you are interested in participating in the ESR committee please conttact us (This email address is being protected from spambots. You need JavaScript enabled to view it.).