NVMB Webinar
Thursday April 8 2021
In follow-up of the suggestions from our members during the Annual Meeting 2020 we are organizing online Webinars. Next Webinar is organized by our ESR: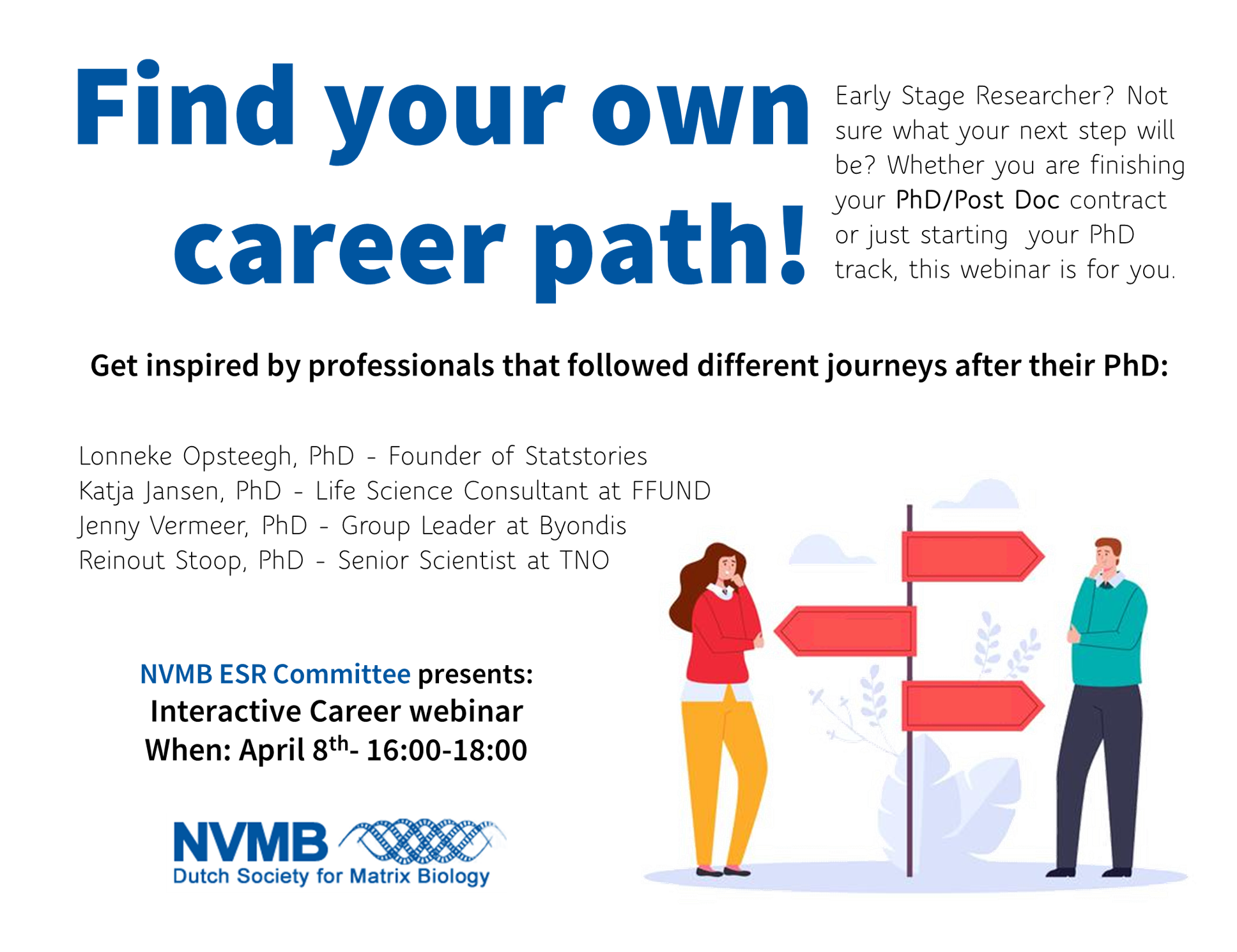 Online registration closed: please contact our secretary before 9am April 8th if you still want to participate. Before the meeting you will receive a personal link.
Find your own career path
CONTENT:
Early Stage Researcher? Not sure what your next step will be? Whether you are finishing your PhD/Post Doc contract or just starting your PhD track, this webinar is for you. Get inspired by professionals that followed different journeys after their PhD. Format: Digital interactive webinar via Zoom with a talk from the different professionals followed by the opportunity to ask questions in breakout rooms.
PROGRAM:
16.00-16.05: Welcome
16.05-16.20: Speaker #1: Lonneke Opsteegh (Science communication (Statstories))
16.20-16.35: Speaker # 2: Katja Jansen (Life Science Consultant (FFUND)
16.35-16.55: Breakout session #1
16.55-17.00: Short Break
17.00-17.15: Speaker #3: Jenny Vermeer (Group Leader (Byondis))
17.15-17.30: Speaker #4: Reinout Stoop (Senior Scientist Fibrosis Research)
17.30-17.50: Breakout session #2
17.50-18.00: Goodbye