Bertus Kemp Award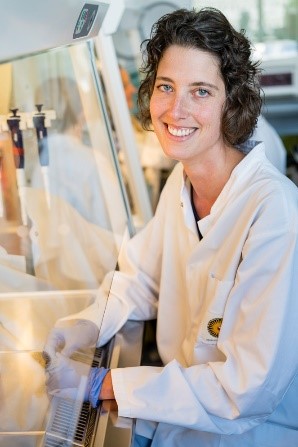 Every other year, the 'Stichting ter Bevordering van Bindweefselonderzoek Nederland' (SBBN) awards the Bertus Kemp prize for the best thesis in the field of connective tissue research.
We are happy to announce Frances Bach has been awarded for 2020. She defended her thesis entitled 'Mimicking developmental biology to regenerate the intervertebral disc' Cum Laude at Utrecht University (March 22nd, 2018).
Frances will present her work at the Annual Meeting to be held in Lunteren (November 5-6 2020).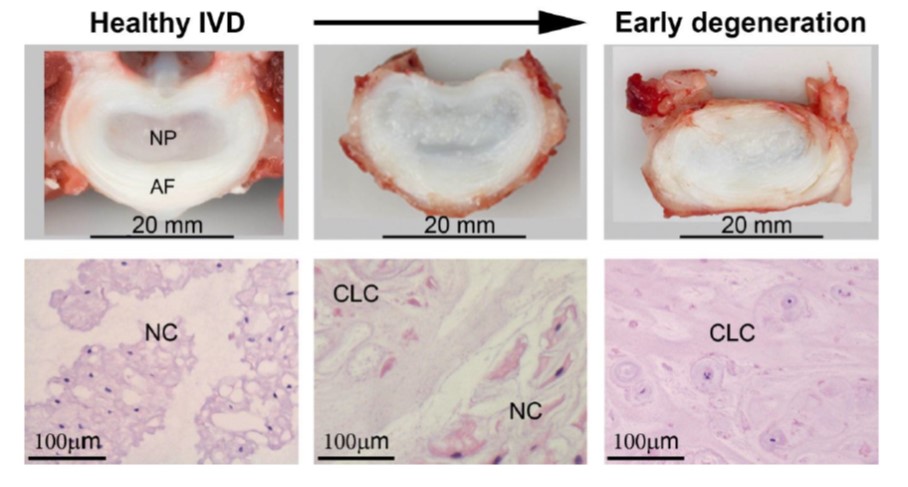 The thesis from Frances is the product of her search for innovative treatments to restore the function of degenerated IVD (intervertebral disc) in an early stage.
As part of a multidisciplinary team, Frances specifically looked into treatments based on growth factor-like proteins, extracellular matrix, and a unique cell type: juvenile IVD cells (notochordal cells) and is currently the topic of a H2020 project (iPSpine) that will take this strategy a step further. As such, the results of this PhD track provided a considerable contribution to the scientific field via the concept of 'One Health – One Medicine'.
Frances currently continues her research as a postdoctoral researcher within the (inter)national iPSpine network. Her aim is to contribute to the development of regenerative treatments for low back pain in both humans and dogs.